OUTstanding Virginians 2021
Meet our 2021 OUTstanding Virginians, who were honored at the 18th Annual Virtual Commonwealth Dinner. These honorees are lesbian, gay, bisexual, transgender, queer, and allied individuals or organizations who have been on the front-lines for fairness, improving their communities, and striving for a more inclusive Virginia.
OUTstanding Virginians are nominated by community members for their dedication to increasing equality in our state. As EV works to advance equity for LGBTQ Virginians, especially Black, Indigenous, Latinx and other persons of color, we're proud to partner with change-makers like this year's honorees.
This year's honorees include: Alpha Omega Kappa, Evelyn BruMar, Charley Burton, Nyonna Byers, Emily Sproul, and Adam Trimmer. Congratulations to all of our honorees!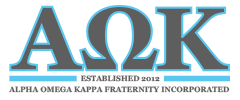 Alpha Omega Kappa Fraternity 
If it hasn't already been done, there's a book to be written about the LGBTQ Greek System. Like fraternities and sororities of all types, these organizations offer their members lasting friendships, emotional support, leadership training, and opportunities to serve the broader community.
AQK is one of many national fraternities for transgender men. It is part of a nationwide consortium of LGBTQ fraternities and sororities, along with Kappa Psi Kappa Fraternity, Inc. (progressive men); Alpha Psi Kappa Fraternity, Inc. (dominant lesbians); Phi Nu Kappa  (femme women), and Kappa Iota Sigma (Trans women). All were brought into being and are supported by an umbrella organization, Tau Kappa Phi, Inc., which provides a uniform constitution for the groups and holds a biannual conclave that brings them all together. The newest fraternity of these organizations, AQK was founded on June 18th, 2012, inducted and incorporated into Tau Kappa Phi at the 2014 conclave .
Virginia is one of 17 states that is home to an AQK chapter or colony (a group that can grow into a chapter). EV spoke with three members of the Ambitious Alpha Colony, the first AQK group to be colonized, which covers Richmond and the Tidewater region. The brothers, Supreme President JL Pressley, Brother Mel Howard, and Brother Dexter Davis, are accepting the OUTstanding Virginian award for the fraternity, along with Supreme Treasurer E. Lee Dyer, who could not attend the interview.
Brothers Howard, Pressley, Davis, and Dyer work hard to make sure the fraternity lives up to its promise. They opted for high visibility in their activities. "We do a lot of public volunteer work and community events," says Pressley. "We want to show the world we're guys who work, earn a living, and make time for community service like everyone else." For instance, AQK joined forces with Alpha Psi Kappa and Phi Nu Kappa in an event called "Spread the Love Across Virginia," where volunteers went around Richmond giving bottles of water and food to people on a hot day in July. "Everywhere you looked, you'd see someone in an AQK, APK or PNK t-shirt," says Pressley. "It created buzz: 'There's this Greek organization out doing good.'" The event sparked many positive conversations with Richmonders, and a liaison from the police asked what the force could do to help.
AQK's work extends to activism, lobbying and active cooperation with like-minded organizations. Last year, after the police killing of Tony McDade, a Black trans man in Florida, the entire organization worked the internet and social media to bring accountability for his death. "We were among the first to stand up and speak out," says Pressley; "we don't sit around, we stand for justice everywhere."  The fraternity worked with EV for the passage of 2020's Trans Youth bill. Brother Howard is on the planning committee for the Hampton Roads Transgender Day of Remembrance and Day of Visibility. Brother Davis supports the Nationz Foundation by being one of the facilitators for T.E.A.M. (Transforming Empowering Aspiring Men). Both are members of EV's Transgender Advocacy Speakers Bureau. All of the Brothers are especially active in the annual Transgender InforAmbitious mation and Empowerment Summit (TIES). Supreme President Pressley is on the steering committee for EV's Transgender Leadership Coalition of Virginia.
The COVID-19 pandemic has meant less in person community work than before, but AQK managed to[ move most of their activities online. Thanks to Brother Dyer, he was able to secure a grant for TransMen  and AQK as a whole distributed rapid relief funding for trans men needing assistance, including money for hormones and other vital medicines. The leaders are looking forward to a post-pandemic future that will get them out with other people. "When COVID lifts," says Supreme President Pressley, "we'll go out and do things like the ALS walk, where people can see our letters and the work we do."
All four brothers came to Greek life via different paths. Brother Pressley stated, "I wanted to be a Kappa man." He joined later in life when one of the Visionaries of AQK, G. Marlene Davis, of Alpha Psi Kappa called him and stated that Brother Howard thought he would be a good fit for the newly organized fraternity. When the organization delayed his crossing (initiation) so he could spend time with his mother, he knew he'd found an organization that shared his values.
Brother Howard first heard about AQK in conversation with fellow volunteers painting the walls of a YMCA. At the time, he says, "I had just started transitioning and felt vulnerable, didn't want to be loved." He didn't know if it was something he wanted to do, but he joined in order to have more contact with other people. "Soon AQK became part of my life," he says. Brothers Howard and Pressley crossed together and are now lifelong Line Brothers.
Brother Davis had very little awareness of Greek life, but he joined while a student at Ithaca College after receiving an invitation to join the newly formed transmasculine fraternity. The youngest member of the group, he was energetic but unfocused when he crossed. "I had no idea what I was getting into," he says. But he liked the change membership was causing in him. Through AQK, he acquired skills that allowed him to incorporate and build a business and currently is a Manager at a local cellular retail store at the age of 27. "These skills have given me an extra boost," he says.
Although Supreme Treasurer Dyer was not available for the interview, his brothers were sure to mention his many contributions to AQK and the LGBTQ community. An expert in the financial aspects of running a successful organization, he applies for grants and assists the fraternity with legal documents. "Lee has definitely helped AQK raise the bar in serving in excellence," says Supreme President Pressley. Lee Dyer was the moderator for the 2020 TIES Community talk with Ms. Majors, a Stonewall survivor and trans community icon. He also serves on several LGBTQ boards in the Richmond area.
Joining AQK has given all four men mutual support and a shared purpose. For Supreme President Pressley, this came home when he was going through personal difficulties a few years back. At first, he tried to keep the troubled feelings inside, but his brothers patiently urged him to accept their care. "AQK taught me to love outside of myself," he says. Brother Howard credits his AQK brothers with helping him overcome his longstanding shyness. "They got me out of my shell," he says. Brother Davis tells of Brother Howard's kindness when he was seeking top surgery while living in Upstate New York.  "He calls to say his doctor has an opening the next day," Brother Davis recounts. "I fly down to Richmond and he stays with me through the surgery."
The oldest of the four, Supreme President Pressley says, "AQK taught me a lot, but I've still got more to do." He knows he will meet his goals with the help of his fraternity brothers, Mel, Dexter and Lee.
"I love them to life," he says.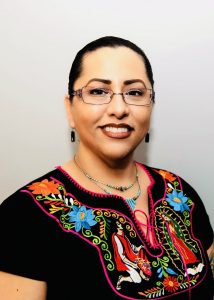 Evelyn BruMar (she/her) 
"Wherever I saw roadblocks, I acted," says Evelyn BruMar.
As a Latinx lesbian in historically conservative Prince William County, Evelyn faced plenty of roadblocks while fighting for equity in education, social services, and government. Yet she cleared them one after another. She persuaded the school system to recognize LGBTQ+ Pride Month, organized the area's first Pride Rally, started a COVID-relief organization for youth, and got appointed to the county's Human Rights Commission. In the process, she became the first LGBTQ+ person to win the commission's Human Rights award.
When Evelyn tells her life story, the wellsprings of her courage become clear. As a teenager in San Diego, she was rejected by her parents after coming out. Living on her own, she endured an abusive relationship, homelessness, and poverty so extreme that she sold her hair and blood plasma in order to survive. Her life began to improve when she met an active-duty sailor and "took a chance on love" with a secret marriage during the Don't Ask Don't Tell era. Life was still hard, though, and the need for work took her and her spouse Heidi across the country to New Jersey, only to have their house, car, and jobs washed away by Hurricane Sandy. The couple hit the road again and moved to Prince William County, where they adopted the daughter they had fostered on the West Coast.
As they settled into their new home, the family faced a new roadblock, this time a political one. Evelyn and her 15-year-old daughter Rose were volunteering on Danica Roehm's landmark 2017 campaign. Evelyn stepped away for a moment and returned to find Rose being harangued by four angry women. Rose had mentioned having two moms, and the women, supporters of delegate Bob Marshall, were yelling that a child should have a father and a mother because the bible says so. One of the women, it turned out was the family's representative on the Prince William County Board of Supervisors. "That caused me to get into politics," says Evelyn.
The newly minted activist's first victory was her push for Pride month in the schools, which passed in the school board with bipartisan support. Evelyn's successful approach was to make the issues personal. "I got very vulnerable," she says, telling the officials, "I'm an immigrant, a Navy wife, a taxpayer the same as you; the only difference is I'm a woman who loves her wife." The tactic worked, though some of her new friendships with Republican politicians had to be conducted in secret.
Evelyn used her growing influence to help progressive candidates win seats on the board of supervisors. In time, the board flipped to Democratic control. Evelyn enjoys working relationships with all school board members and most of the supervisors, though not the one who accosted her daughter. Her visibility has changed the way issues are debated in the county. "This lesbian Latina is someone to be consulted if they want to be seen as an inclusive," Evelyn says. "It is in their political interest to associate with me."
Meanwhile, her position on the Human Rights Commission allows her to hold supervisors accountable for violations and to push for greater protections for vulnerable residents, especially children. She began working with kids who left the school system, helping them find inclusive housing and connecting them to social services.
When COVID-19 hit, many of the teens she was helping lost jobs and found themselves without family or community support. Evelyn founded a nonprofit organization, Casa BruMar, to close the gap. She quickly built up the organization's finances with CARES act funding, donations from partner organizations, and fundraisers like a drag queen story hour, sales of a pin she designed, and even deliveries of her fresh, homemade tamales. Her efforts have helped 25 individuals so far and saved a family from losing their home. Casa BruMar's reach keeps increasing, with aid to people in Fairfax and Loudoun counties. The organization provides a range of services, including food aid and assistance in earning a GED or entering trade school.
"I always work on both political and nonpolitical fronts," Evelyn explains. "If I attack only one side, the problems will grow and escape to the other side." Building a circle of allies from both parties is key, in her view. "Republicans support our efforts but behind the scenes. They trust me; I trust them," she says. "They know people in their district are suffering. We either work together or the public is stuck without aid."
While Evelyn is willing to work with people anywhere on the political spectrum, she will not stand for bigotry or intimidation. Once, when a stranger revved his pickup truck outside her home and appeared to reach for a gun, she showed him a sign saying Hatred Has No Home Here and he drove away. "Being queer, being Mexican, I trigger people's anger just by being who I am," she explains. "I learned from being homeless how to deescalate but not back down."
She shares with her young clients an important lesson she learned on the streets: "If you don't believe in yourself, no one else will believe in you, but if people see you fight for yourself, they will fight for you." That's what has happened with Casa BruMar, which is supported by a growing circle of volunteers and backers.  "The community believes in me because I believe in myself."
From experience, Evelyn knows there will be more roadblocks ahead, but as she tells her kids, "This is just one moment in your life. I was bald because I sold my hair, but it grew back." Telling people "I believe in you," she says is the first step in building a more resilient community.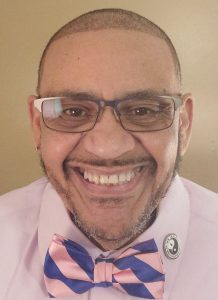 Charley Burton (he/him) 
Consider the term "servant leader" and you'll picture Charley Burton.
Program Director of Black Transmen, Inc. after ten years as a volunteer. Co-founder and chairman of the Piedmont area 12-step group Diversity in Recovery. Board member of PFLAG of the Blue Ridge and Charlottesville Pride. Co-facilitator of the Charlottesville Trans Support Group. Supervisor and mentor to physically and mentally challenged adults working in the hospitality industry. The man lives to serve.
Except he almost didn't live. If it hadn't been for an oversized package arriving in the mail, none of Charley's accomplishments would have ever happened.
In 2011, Charley was going through a rough patch. A long-term relationship had collapsed, leaving him in a house he couldn't afford. He was experiencing gender identity crises after starting to transition. His resolve to stay sober after five years in recovery was shaky.
He bought a gun. Standing in the kitchen preparing to end his life, he heard the doorbell ring and went to answer it. A letter carrier was there with a package that wouldn't fit in the mailbox. The package was from his ex and contained information about someone in Dallas named Carter Brown, who was creating a national organization for Black trans men.
Charley called Carter Brown and told him of his struggles and despair. "Lovingly and gingerly," as Charley describes it, Carter told him he was not alone. "Finally, someone heard my voice," says Charley. Subsequent conversations with Carter taught Charley about the community he was trying to build under the motto One Is Not Born a Man, HE Becomes One. These conversations reawakened a desire to serve that Charley knew from his parents ("true believers in service") and his experience in AA ("after the 12 steps, you help the next sick, suffering addict").
Charley began volunteering in Carter Brown's fledgling organization, Black Transmen, Inc. "Carter allowed me to grow with a steady, loving hand," he says. At the same time, Charley set his sights closer to home. Having found his voice, he wanted to make sure Virginia heard the voices of Black trans people. He joined the board of PFLAG, where he helped connect parents to resources and taught them to support their children and guide other parents. Then he joined the Charlottesville Pride board, where "this amazing organization allowed me to teach them what it's like to be a Black trans man."
While working with Charlottesville Pride, Charley saw how some LGBTQ+ persons of color were struggling with substance abuse in response to the compounding stresses of racism and homo/transphobia. He realized they needed a safe space to deal with all these issues. So, he built that safe space, co-founding an organization called Diversity in Recovery. The continued killings of Black and transgender people by police, and the unrest in the summer of 2020 gave his work with Diversity in Recovery a special urgency. "It is our answer for the healing of our nation," he says, "a way to heal the LGBTQ and the POC community together."
Charley found another track for healing in the Charlottesville Trans Support Group, where he helps trans people of color access social and medical services. Much of this work involves encouraging Black trans people to get help for mental and physical issues rather than suffering alone or seeking treatments on the black market. That is a challenge, as the healthcare system has often been indifferent or hostile to both trans people and people of color, most of all Black trans women.
To effectively help his clients, Charley has become deeply familiar with area providers. "I must know I'm sending trans people into safe spaces, so I will not send people into spaces I haven't been to myself," he says. He reaches out to hospital staff, who he feels genuinely want to do things better but often don't know how. He advises them on setting up programs, such as the University of Virginia Health System's well-received Friday adult clinics for trans women.
Charley's credibility gives vulnerable people the courage to overcome fear and memories of bad experiences. "Having me by their side helps people in the community trust because I'm older, honest," he says, adding, "Recovery keeps you brutally honest."
As program director of Transmen, Inc., he deals with issues of empowerment, helping the community fight the despair that can set in after outrages like the preventable police shooting of Tony McDade and the recent misgendered burial of a young trans suicide victim. "Young people ask me, is it worth it to speak out?" Charley says. He tells them it absolutely is: "Eventually someone hears your voice." And the more voices speaking out the louder the call for change. "Finally, Virginia and the nation are hearing the voices of Black trans people," he says. As a leader, he draws strength from their voices. "They become a village of people pushing me up and keeping me accountable."
Charley also draws strength from the 21 differently abled employees he supervises for WorkSource, a business whose motto is We Strive for Dignity, Strength and Community. They make his job rewarding every day, he says: "Here are people businesses normally wouldn't hire, people who have glaring differences or just seem different, and they are the hardest working, sweetest people you could ever hope to work with."
Charley reflects on how service and community have changed him over the past ten years: "Today I lead a calm, beautiful life. People look at all the stuff I do." Following AA's guidance not to spend time foolishly, he gets right to work solving problems. "If something comes up," he says, "I want to take care of it before sundown."
And then, using a common metaphor about altruism, he reflects on how he nearly ended his life but for one person who heard his voice: "Carter Brown took the bullet for me. I'll take the bullet for you so you can get the apartment you need, get the job you need, get healthy."
"That's paying it forward," Charley says.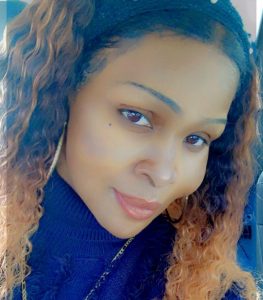 Nyonna Byers (she/her)
Nyonna Byers' clients call her "Aunt." She likes the term because it shows they think of her as family. It's not the kind relationship they typically have with counselors and administrators. "They see I walked the same path as them, that I don't think I'm better than them," Nyonna says. And that bond of trust may prove a key to their success, she adds, "The young ladies I mentor see me working and doing positive things, and that gives them motivation to want more out of their own lives."
Young Black transgender women from all over the Tidewater area come to Nyonna for assistance.  After five years with an HIV/AIDS agency, Nyonna has created a personal care assistance program, Empowering Transgender Services, Inc. which provides vocational training in the health professions along with wraparound services.  As Nyonna explains it, the organization's portfolio of services will "promote stability within the transgender community and keep individuals out of illegal sex work."
The program is growing and attracting support in the nonprofit and healthcare communities. Local agencies have contracted with Nyonna to offer classes to their transgender clients. She also reaches out directly to employers and suppliers of other vocational training. Through mentoring, she helps clients see a path forward to more advanced work as certified medical assistants and for some the possibility of medical school. Looking ahead, she envisions starting a Certified Nursing Assistant (CNA) program and training in phlebotomy, possibly through a nonprofit she intends to launch in September.
Besides job training, Nyonna's clients can get help filling out gender mark change paperwork and applying for insurance from state programs that cover hormone therapy. Meanwhile, Nyonna has hired a benefits expert to connect clients with services they are entitled to. She continually reaches out to allied agencies and healthcare providers for trans-directed resources and for help obtaining hormone therapy for her clients.
"We want to connect all the dots," she says." One challenge she faces is the link between many trans-directed social services and HIV/AIDS services, which she believes is sometimes overly tight. For instance, HIV positive status is an entry requirement for some housing programs. In Nyonna's view, the link can also add to stigma, which can dampen people's willingness to seek help. Transgender women of color suffer acutely from stigmatization, as well as abuse and lack of resources, Nyonna says: "That's why I insist on looking at their overall health and the stability of their lives."
A more comprehensive approach can also improve outcomes in HIV/AIDS efforts. As Nyonna recently told a pharmaceutical company representative, who was concerned about low use of PREP preventative medication in the trans community, "The community doesn't have the resources. If you want to help someone, start with the root problems; otherwise, people won't even think about HIV."
Nyonna is deeply invested in her own education and training. She is on track to graduate from Tidewater Community College next year with an associate degree in Human Services. She has a certificate as a community health worker and transgender coordinator. But that's only the formal part. Considering her life experiences, she quips, "I have a PhD in being transgender."
Nyonna's early life was hard and at times tragic. Abandoned at the hospital two days after her birth, she was adopted by her grandmother, who raised her lovingly until she went to prison when Nyonna was four years old. Though absent, she tried to look after Nyonna's upbringing. Nonetheless, Nyonna started selling her body on the streets Of Norfolk at age 16.
Two devastating events followed. In 2000, her sister Kandi was shot to death in a hate crime. Kandi was beloved, a source of hope and strength. "We were a year apart," says Nyonna. "We transitioned together, shared wigs and names we were going to have." Then, Nyonna was arrested, convicted, and sentenced to prison. When she was released nine years later, she was homeless, so she returned, in her words, to "survival sex work."
For a while, hustling took care of Nyonna's material needs, and she began making good money at it. However, she thought of her deceased grandmother and sister and heard a voice in her head saying, "This is not what you want to do." It told her to change the world around her, not just live in it: "Be a voice for your murdered sister and for Black trans women. You had nobody to be your voice, you have to be the voice for others."
A friend noticed Nyonna's fire and told her, "You should be an activist." She introduced Nyonna to the founder of the Tidewater nonprofit Minority AIDS Support Services (MASS), who took a liking to her and hired her. She helped secure funding from the Trans Justice Program to launch a vocational training program. "I got to use the platform to help transgender people who are not privileged walk right into the health care field after graduation," she says. She stayed with MASS for five years, proudly helping 38 clients with backgrounds like hers get Personal Care Assistant (PCA) certifications and graduate with job offers. In February of this year, she left to launch her new comprehensive agency
A longtime ally in Nyonna's fight to empower her community has been Equality Virginia. "EV encouraged me to be a voice of reason for myself and for black transgender women–our culture, our problems." She in turn has shared with EV her inside perspective on how agencies deliver services and how problems like homelessness, abuse, substance abuse can complicate work in the trans POC community.
Nyonna sees lots of challenges ahead that she's eager to work on: social media for the trans community, insurance coverage for surgery (which could decrease the trade in illegal silicone injections), and above all working to change attitudes. She is particularly concerned about the quality of life of transgender people who "don't identify on the medical side" – i.e., who aren't using surgery or drugs to change their physical appearance. "It's the people who don't look 'right' who get discriminated against the most." At the root of that discrimination, she says, is the bias where "society won't look at you as anything other than a man or a woman."
She understands that deeply rooted bias won't be easy to change, but Nyonna thinks of her beloved Kandi and knows the fight is worth it: "Every fight I fight for her."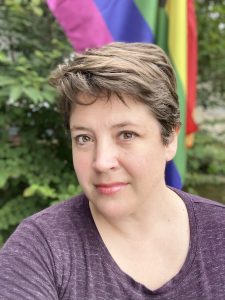 Emily Sproul (she/they) 
You know from the signature block in her emails that Emily Sproul has an ear for nuance and an eye for detail. Right after her name and just before a link to FAQs about gender pronouns is the tag Pronouns: she/they. Why both the gender-marked "she" and the unmarked "they"?
It's about the past and the future, Emily explains. "She" represents "who I was when I let the world tell me what I was supposed to be," Emily says, adding it's OK for now. "They" represents what may come as Emily continues to grow and change.
Emily's fine-tuned approach to life and her openness to change lie behind her successes in strengthening the LGBTQ community in the Shenandoah Valley: standing up Staunton Pride and the Shenandoah LGBTQ Center. It was also a matter of great timing.
By 2018, after getting an education degree and becoming a mother of four, the Staunton native found her life changing fast.  She and her husband had just divorced, which Emily experienced as a liberation. "I suddenly had freedom to be myself without asking permission," she says. Around the same time, her two oldest kids came out, the first questioning his sexuality in middle school and the second declaring themselves gender fluid two years later. To help them thrive, Emily started looking for queer spaces and queer mentors.
Meanwhile, Staunton was ready for Emily and the kind of change she wanted. In two decades, the town had transformed from the Southern small town that the teenage Emily was eager to leave to what she calls "the mecca of art and culture, which I love."
A gay tech entrepreneur, Chris Wood, had opened a an office for LGBT Tech, a national non-profit that advocates for tech solutions that benefit the LGBTQ community. Emily and her kids gravitated toward LGBT Tech. They did "geeky stuff," in Emily's words, and the children took part in an informal summer internship to help with the organization's tech recycling program. Emily became close to Chris, and in August 2018, he mentioned that he was going to launch a Pride celebration in October.  Emily offered Chris whatever help he needed.
Chris put her in charge of volunteers. The event went smoothly and was well attended, leaving participants eager for more.  Emily's role put her in touch with the LGBTQ community, an eye-opening experience for her. "For a small-town kid who hadn't experienced queer culture before," she says, "this was the best introduction ever." She was amazed to see "so many queer folks who were able to be out and proud in the streets of my hometown." Her children were just as delighted, enjoying the drag acts and the positive, celebratory atmosphere.
Right after Staunton Pride, Chris came to Emily with another offer. He was going to open an LGBTQ center and wanted someone he trusted to run it. Although she lacked experience running a nonprofit, Emily jumped aboard the project, and the Shenandoah LGBTQ Center opened in November 2018.
The launch was an instant success, in part because it met the needs of the community from day one. In listening sessions at LGBT Tech, people told Chris and Emily what they wanted from the new center: peer-to-peer mental health support, better health care, housing, transportation, "the things rural communities need that affect LGBT people," Emily observes. The center also benefitted from findings of the Arrow Project, a partnership where graduate students in the social science and counseling professions provide mental health services to LGBTQ patients for academic credit. "This was a cool model of how to provide care to people who don't have access because of insurance issues or stigma," says Emily.
In January 2019, the Center moved into the top floor of Staunton's massive Masonic Lodge. With a permanent space secured, the center's programs exploded, with an expanded peer-to-peer program for trans and transitioning youth, parents of trans kids, and other LGBTQ groups. It also became a much-needed social hub. There were monthly potluck dinners and a Friendsgiving, making use of the old Lodge's kitchen and 60-seat banquet hall. A queer resource library with children's books. A clothes closet popular with young trans visitors. Movie nights, game nights, art and music programs… "We provided lots of social opportunities to get folks connected to each other," Emily says. "I loved to see people of all ages chatting and playing games." The center attracted a good number of Mary Baldwin University students: "a great spot to hang out, get away from campus," says Emily.
The COVID pandemic put physical gatherings on hold, but the center quickly adapted. Programs transitioned to online delivery, including the mental health offerings, which moved to Zoom after the center received a HIPAA license to ensure patient privacy. Many of the social programs also thrived virtually. "Some transgender kids in their twenties prefer to meet online," says Emily, "plus folks with social anxiety." With vaccination rates increasing, Emily plans to bring back in-person events in July: "The center big is enough, with space for social distancing and lots of windows we can open." A live Pride event is tentatively planned for September, with Emily working in close contact with the city on permitting requirements. Expected activities will include a "speed-friending event" and a storytelling workshop.
Meanwhile, the center continues to extend its reach with new partnerships and an evolving regional service model. On the public health front, STI clinics are opening at the center, with HIV and Hepatitis C rapid testing funded through a partner agency, Strength in Peers. To ensure patients who test positive get proper treatment, the center is working on transportation services in partnership with area health systems. On the education front, the center engages in a lot of advocacy, for example, promoting and advising GSAs and helping area school boards develop policies for transgender students.
An informal function that the center fills is what Emily calls being an "LGBTQ better business bureau." That means handling questions from newcomers like "Who do I see for my wellness needs?" "What are the best neighborhoods?" or "Who's an LGBTQ-friendly realtor?"
This year, Emily is leading the organization in an increased focus on social justice. "We get some young people in tough situations," she observes. "There's intersectionality with poverty, drug addiction, family crises, youth becoming 'homeless upon graduation.'" Emily sees these needs as an opportunity to connect with more agencies to solve big problems. For instance, the center and the Community Services Board, a local housing resource group, have applied jointly for a grant to create group housing in Staunton and Waynesboro, where LGBTQ kids can live under professional supervision while getting help finding a job or obtaining a driver's license.
Recently, Emily's attention has turned toward the criminal justice system. "We have a donor passionate about stopping the cycles of incarceration," she says. The donor's gift is already helping LGBTQ people reenter society and find stability, for instance by subsidizing fees for inpatient detox, which is known to be more successful than outpatient treatment. "It's really exciting to be able to help queer folks with their justice involvement," says Emily.
Just as the 2018 Pride celebration was an eye-opener for Emily, the center has revealed much about Staunton and in the process made her feel even closer to her hometown. "There was always this strong LGBT network, but it was very underground," she says. "I was aware of it as a kid but just through stories." Through the center, she has run into people from her childhood that she never knew were queer. "A person came to one of our potlucks," she says, "and it was one of my mentors from high school." Emily describes her conversations with long-time residents like the coach as enlightening: "I learn about their resilience, how they persevered to live in this small town; how they made their peace and flourished even in the shadows."
And now the center offers a way not to live in the shadows. "It doesn't have to be a secret," says Emily. "Let's normalize conversations about LGBTQ identities, and let's celebrate them!"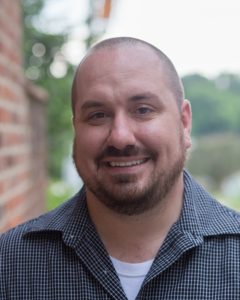 Adam Trimmer (he/him)
These days, when some kindly-seeming adult with an advanced degree offers to "help" an LGBTQ+ teen become straight, there's a good chance one or both of the following things will happen. (1) The teen will say, "No way! This is my identity; it belongs to me!" (2) The teen will report them to the state Department of Health Professions for violating their professional responsibilities.
The fact that practitioners of "conversion therapy" (CT) in Virginia have to look over their shoulder (or better yet quit what they're doing) is largely due to the efforts of Adam Trimmer.
Adam fights the harmful and scientifically unfounded practice on three fronts: public awareness, legislative action, and networking with survivors.
On the public awareness front, he works with organizations such as GLSEN Richmond, Diversity Richmond, and Diversity Camp Inc. to encourage young people to embrace their own identity as part of the LGBTQ+ community. He tells his own story of surviving CT, shows movies about survivors, and leads groups in an identity validating exercise he devised. Adolescents fill up a big open capital letter I (for Identity) with words they use to describe themselves. Then Adam explains how CT aims to take away those individual qualities.
Since he started these outreach efforts in 2018, Adam has seen a marked increase in his young audience's awareness of CT. "It used to be I'd ask a room full of 15- and 16-year-olds, 'Does anybody know what Conversion Therapy is?' and I'd get silence," says Adam. "But I ask now and they all know." Because of Adam and other survivors, organizations for youth also know about CT and know how to seek enforcement if the kids they work with are exposed to it.
Which leads to the second front of Adam's fight against CT. In 2018, Adam joined Equality Virginia and the Alliance for Progressive Virginia to persuade the state to impose restrictions. Testifying before a House of Delegates subcommittee, he spoke out publicly for the first time about his experiences. Although conservatives in the House voted down the proposed legislation, Adam's testimony planted the seeds for eventual success.
The House subcommittee tasked the Department of Health Professions with further study later in the year to determine whether CT should be regulated. Adam was ready. While recounting his experience before a multidisciplinary working group, he did a clever thing. He explained the euphemisms that CT practitioners employed to hide the reality of their coercive tactics. Right after that, when pro-CT legislators brought in an "ex-gay" to speak, the witness used the exact vocabulary Adam had warned the lawmakers about. "I had already dissected it," he says.
Adam's story struck a chord. News media and legislators around the country wanted to hear more about CT. Adam gained additional visibility as Virginia Ambassador for the national anti-CT campaign Born Perfect. As a result, when the issue came before the General Assembly again in 2020, lawmakers and the public were ready to take action. Virginia became the 20th state in the nation, and the first in the South, to pass restrictions protecting minors from CT.
As efforts on the awareness and legislative fronts started bearing fruit, Adam turned to the third front, survivor networking.  He co-founded a meet-up group and supported the launch of a support network called CT Survivors.
Networking serves both tactical and therapeutic purposes. Tactically, it helps grow a cadre of survivors willing to share their stories publicly and thus influence policy. Therapeutically, it creates a space where survivors can discuss their trauma, share coping ideas, and help people newly freed from CT discover their authentic selves.
Having been on the journey himself, Adam understands how difficult it can be to free oneself from the CT mindset. "There's this residue of trauma that we survivors all have. When we were in CT, we were led to believe we were on the right path. Once outside, we think, 'I don't have this community anymore; I don't know what to do.'"
Adam reminds fellow survivors they are not alone. "A beautiful thing about the LGBT community is, it's come as you are," he says. "There are no requirements." That freedom can be bewildering, Adam admits. "In CT, there are so many restrictions—how I sit, how I talk. Coming from an environment where you must repress yourself to 'be yourself,' learning to trust your instincts means getting over voice that says not to." Adam aims to be there for survivors as they sort through the conflicting messages: "I'll be the voice that says, 'You've got this—you get to relax and celebrate your story.'"
As Adam celebrates his own story and the stories of other CT survivors, a powerful ally celebrates with him: his mother, Paulette Trimmer. When Adam started CT under coercion from leaders in their church congregation, she thought that he was doing a good thing by trying to change. Only later did she realize what he was actually going through. Once she understood, she joined Adam in hearings and television appearances, sometimes with other survivors. Adam says that when people see her share her point of view, some feel inspired to talk openly for the first time about their own family's experience with CT.
Her presence also helps counter faith-based arguments for CT. "My mom is a strong Christian," Adam explains. "She tells people that what happened to me is not what Christianity is about. She provides a beautiful example of how parents can have faith and an LGBTQ child and it not be an issue."
The name of Adam's meet-up group, Love Actually Won, is proving prophetic. With CT no longer regarded by law or public opinion as genuine therapy, its proponents are shrinking in numbers and on the defensive.  One pro-CT leader admitted as much, when she said "the activists are doing a good job" because so many people have stopped coming to her organization to be "cured."
There is still much work to be done, says Adam. CT goes on underground, and there are legal exemptions that allow for it at summer camps and for adult patients.  It is prevalent in some tight-knit non-Christian religious communities and on the rise in other countries. And transgender and nonwhite LGBTQ+ people receive a strong message from society that they are "broken" and need to be changed.
According to Adam, the key to fighting CT in all communities is visibility. When he first started speaking publicly about what happened to him 13 years ago, he never imagined it would help people in the here and now. But connecting with local, state and national organizations, appearing before legislatures and professional societies, and helping other survivors find their voice has changed his perspective and strengthened his hope. "My story helped change a law," he says. "If you have a story you have power."
Sponsored By