OUTstanding Virginians 2021
OUTstanding Virginians are lesbian, gay, bisexual, transgender, queer, and allied individuals or organizations taking the lead in moving equality forward across the state. They will be honored at EV's 18th Annual Commonwealth Dinner, hosted virtually, on Thursday, April 22nd! The honorees this year include Alpha Omega Kappa Fraternity, Evelyn Brumar, Charley Burton, Nyonna Byers, Emily Sproul, and Adam Trimmer.
Take a moment to learn more about our honorees below and click here to reserve your tickets today!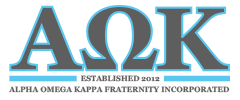 Alpha Omega Kappa Fraternity is a social service, non-collegiate, Greek lettered organization for diverse men of trans experience. They strive to motivate and inspire individuals, especially trans masculine people, to enhance their quality of life by uplifting and promoting unity within the community. The Brothers use scholarship, service, education, leadership, and advocacy to further their work, and strive to make a positive, lasting impact on society and bring visibility to the trans masculine community. While they have a nationwide presence, they are well-known in the Hampton Roads and Central Virginia regions, where they actively host and participate in educational programming, support groups, and other advocacy or community-related events.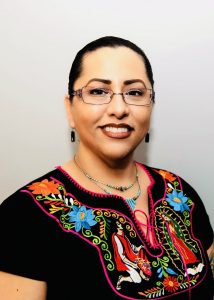 Evelyn BruMar (she/her) is a tireless advocate who served in a variety of leadership positions before founding the Casa BruMar Foundation in 2019. Her nonprofit focuses on equity education, social services, and human dignity for LGBTQ people living in Prince William County (PWC). She has donated her time and services on boards for numerous organizations, including NOVA Pride and Equality Prince William. In 2018, she worked to pass the 1st LGBTQ Pride Month Proclamation in PWC then ensured Pride Month was recognized by the PWC school district in 2020 and helped organize the county's first Pride rally the same year. Evelyn is the first Latinx lesbian to serve as a Human Rights Commissioner for the region.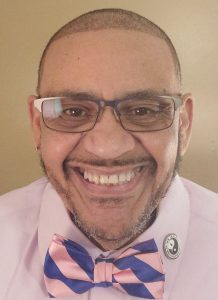 Charley Burton (he/him) is a native of Charlottesville, and has been empowering Black and transgender communities for well over a decade. After coming out as a trans man, Charley jumped into advocacy and became a founding board member of Black Transmen Inc., where he recently stepped into the role of Program Director. After being in recovery for 14 years, he helped create Diversity in Recovery, where he serves as Board Chair. He also serves as a board member for CVille Pride as well as PFLAG of the Blue Ridge, where he co-facilitates their transgender support group once a month. His dedication to service also includes to his work life where he empowers adults with disabilities in the workforce.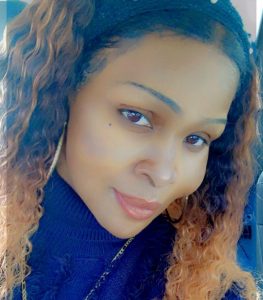 Nyonna Byers (she/her) is a Peer Navigator/HIV Educator at Minority AIDS Support Services (MASS) in Norfolk. She is a driven advocate and community resource who is passionate about improving the lives of all transgender people, especially Black transgender women. At MASS, she created special vocational and educational programs designed to support transgender people interested in entering the healthcare field. Nyonna centers hope and encouragement in every aspect of her work, and often uses her own journey as an example to inspire others. When she is not at work, you can find her taking classes at Tidewater Community College, facilitating support group meetings, assisting others with transition-related legal or healthcare questions, or advocating for LGBTQ equality at the state legislature.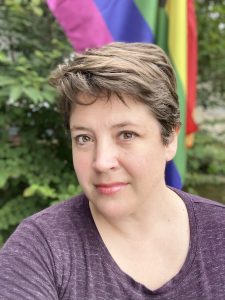 Emily Sproul (she/they) is a lifelong resident of Staunton and the parent of four children, three who are LGBTQ. Before becoming the Executive Director of the Shenandoah LGBTQ Center in 2018, they earned a Masters of Teaching from University of Richmond and worked as an elementary and preschool teacher. Emily is passionate about strengthening the accessibility of resources and support available to the LGBTQ community in the Shenandoah Valley, and she brings her skills as a parent and an educator into every aspect of her work. She is also an active member of the Episcopal Church where she has deepened her passion for social justice and anti-racism work, and helps to educate people of faith on LGBTQ issues.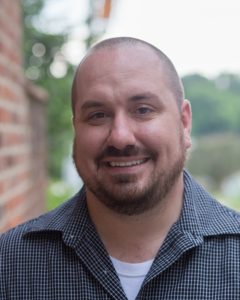 Adam Trimmer (he/him) is well-known for his critical role in banning the use of conversion therapy (CT) on minors in Virginia in 2020. To do so, he built partnerships with multiple organizations across the Commonwealth, where he inspired youth to embrace their own identity as part of the LGBTQ+ community, and provided a real-life example of why conversion therapy is harmful as a survivor himself. In addition, he co-founded a meet-up group for other survivors called Love Actually Won, while serving as the Virginia Ambassador for Born Perfect (2019-2020) and helping support the launch of a national support network called CT Survivors.