Monitors LGBTQ-related legislation introduced to the VA General Assembly
SUPPORTING
PRO-EQUALITY LEGISLATION.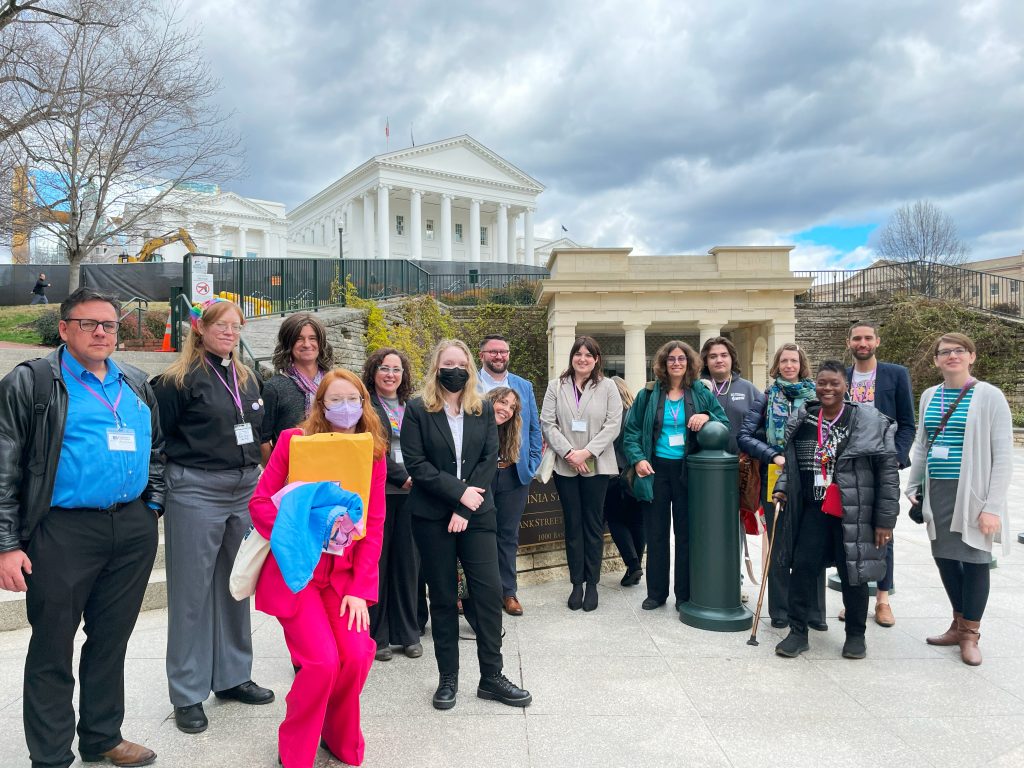 Every year, Equality Virginia monitors LGBTQ-related legislation introduced to the Virginia General Assembly and advocates on behalf of Virginia's gay, lesbian, bisexual, transgender, and queer community. We work to introduce and support pro-equality legislation and to oppose bills that move us backward.
Equality Virginia tracks all pro-equality and anti-equality bills that are introduced throughout the legislative session. You can use the interactive tool below to find out more information on the status of all the bills we're tracking in Virginia this year.
It's important to note that these bills were defeated, meaning they did not pass into law. Advocates for LGBTQ rights, along with concerned citizens, played a crucial role in voicing opposition and pushing back against these discriminatory proposals. The defeat of these bills helps protect the rights and dignity of transgender and nonbinary students in Virginia. However, the situation may continue to evolve, and it's essential to remain vigilant in defending LGBTQ rights in Virginia and beyond.
HB 1387 (Greenhalgh), HB 1399 (March), SB 911 (Cosgrove Jr), SB 962 (Peake), and SB 1186 (Reeves) – These bills would ban trans athletes from playing on the school sports teams that align with their gender identity, effectively banning them from school sports entirely.
Gender-Affirming Care Bans
SB 791 (Chase), SB 960 (Peake), SB 1203 (Reeves) – These bills attempt to ban gender-affirming healthcare for transgender and nonbinary youth. Healthcare decisions should always be made between trans youth themselves, their guardians, and their doctors.
Court Ordered Name Change For Students
HB 1434 (Ballard) – This bill requires a trans student to obtain a "change of name" court order before school staff would be allowed to update the student's name in their educational records. This presents an unnecessary barrier to transgender and nonbinary students who just want to be addressed correctly at school.
HB 1707 (Durant), HB 2432 (LaRock) – This bill requires public school personnel to contact a student's parent if they believe that the student's self-identified gender does not align with their "biological sex". This is a harmful practice known as "outing" that violates the student's and their family's privacy, and can have detrimental effects on that student's safety.