Transgender Advocacy Speakers Bureau
Transgender Advocacy Speakers Bureau
Our Transgender Advocacy Speakers Bureau offers faith communities, businesses, non-profits, and community organizations the opportunity to host a transgender or non-binary speaker. One story at a time, we are helping to foster deeper connections and build understanding  for Virginia's trans and non-binary community.
Equality Virginia works with organizations to coordinate an hour-long discussion, which will be facilitated by one of our trans or non-binary speakers. They will discuss their life and the landscape for LGBTQ equality in Virginia. Attendees are encouraged to ask questions and get connected to different opportunities for engagement.
Welcome a speaker to your organization! 
Please fill out this form if you are interested in hosting a speaker from this program: bit.ly/ScheduleTransSpeaker. We will do our best to get back to you within two business days. You can also call Equality Virginia at 804-643-4816 or send an email to [email protected] if you have any questions.
Hear from past events
People love connecting with transgender community members:

"This was the most moving and transformational event I have attended at [my congregation] in over 40 years of membership."

"Through listening to peoples' stories, this program helped me come to my own "aha" moment of greater clarity and empathy."
"Education and meeting people is an important step in ridding yourself of any previous misconceptions that you might have."
"It's important to realize that we are talking about people, and important to hear their stories as fellow human beings."
Meet our speakers!
Click on each speaker's name to learn more about them! To minimize the content, just click their name again.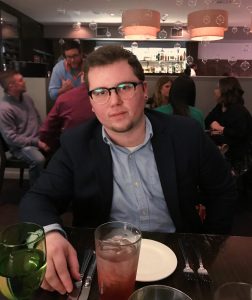 Andrew was born and raised in Richmond, VA and currently resides in Alexandria, VA. He is a full-time firefighter/EMT in Northern Virginia. He has done consulting work with public schools, workplaces, and policymakers in an efffort to provide a better environment for transgender people through gender diversity and inclusion trainings. In his freetime Andrew enjoys watching documentaries, ice hockey (Go Caps!), and spending time with his cat, Arlo.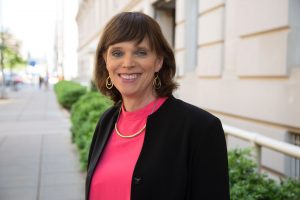 Ann grew up in Homewood, Illinois outside of Chicago, but now lives in Springfield, Virginia. She served 24 years in the US Army, attaining the rank of Lieutenant Colonel and received many awards for her service. She now works as a program analyst for the Department of Veteran Affairs. She serves as president of the Transgender American Veteran Association (TAVA) and is involved in the Methodist and Metropolitan Community Churches. In her spare time, she enjoys hiking, camping, bike riding, and being a private pilot. She has two children as well as a dog and a cat. 

Antiona was born and raised in Norfolk, VA where she currently lives. She is a longtime advocate for Black trans communities and she is a Christian. Tiona enjoys history watching horror movies, reading historical novels, traveling, experimenting with new things, getting to know new people. She believes that everything happens for a reason – in order to grow you must learn what's intended for you with an open mind. We're all human and deserve our equal American Dream.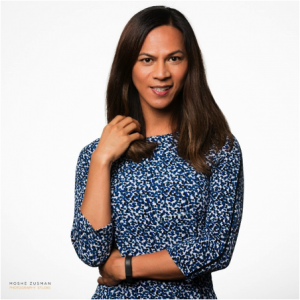 Bianca was born in the Philippines and now lives in Springfield, Virginia. She works as an Equity, Inclusion and Diversity Specialist, is the chair of AQUA DC, and serves on the Board of Directors for Equality Virginia. In her spare time, Bianca enjoys hiking, dancing, yoga, singing, and spending time with her family.
Cole is from Staunton, VA and moved back to the area a few years ago. He is self-employed as a home cleaner, and he is a longtime LGBTQ advocate, including with Staunton Pride. In his spare time he enjoys being with family, cooking, writing, and cleaning. In addition to being an advocate, brother, uncle, partner, and son, he also has two dogs, Loretta Lynn and Crew.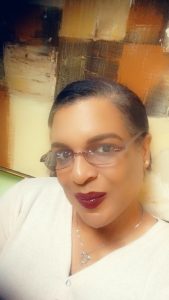 Danelle is from Hopewell, Virginia and now lives in Chesterfield, Virginia. She works as a licensee technician at Virginia ABC, and in her spare times she loves travelling and learning about other cultures. She is part of a transgender support group called James River Transgender Society where she is in charge of welcoming new members. She has two adult sons and identifies as a Christian.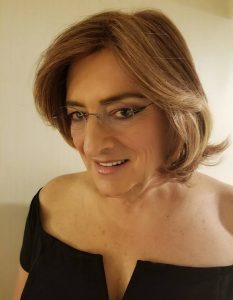 Dani is an Army brat who grew up around the world, but has lived in Fredericksburg, Virginia for the past 25 years. She works as an Army Human Resources System Database Assistant, and in her spare time she enjoys cycling, playing the bagpipes, being a leader in multiple support groups for the LGBT community. She has four children and two poodles, and she is a Catholic.
Dexter is a proud Black transgender man who is actively involved in uplifting his communities. His passion led him to become a facilitator for multiple transgender support groups including Transcending Empowered Aspiring Men (T.E.A.M), a support group at Nationz Foundation for men of trans experience, and founding The Men in Transition, a non profit social support organization dedicated to serving the unique needs of transgender men and transmasculine people within Hampton Roads, in Virginia.  He is a dedicated member of the Alpha Colony of Alpha Omega Kappa Fraternity, Inc. (AQK), which is a non-collegiate greek lettered organization for men of trans experience focused on fellowship, service, and leadership. He is also member of Equality Virginia's Transgender Advocacy Speakers Bureau.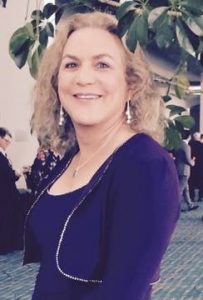 Donna is originally from Lake Charles, Louisiana and now lives in Scottsville, Virginia outside of Charlottesville. She served in the Navy for 25 years, and is currently the Vice-Chair of the Albemarle County Board of Supervisors, the governing body of the County. She is also involved with the National Organization for Women, League of Women Voters, and NAACP. In her spare time, she enjoys living and working on her farm, reading, and socializing. She has four adult children and is hoping to soon have a couple of Labrador Retrievers and chickens. Emerging from her Roman Catholic background, she is now a self-identified "Roaming Catholic" and has been embraced and supported in the Episcopal Church.
Essence grew up and currently resides in Richmond, Virginia. She works in quality assurance and enjoys sewing, traveling, and playing with her pet, Peaches, in her free time. She is a member of T-gurlz Rock at Nationz Foundation and she identifies as a Christian.
Jordin grew up in Charles City, Virginia and now lives in Richmond. She is a mental health counselor, a life coach, and a podcaster. In her free time, she enjoys relaxing my the water, traveling to different cities and countries, listening to podcasts and vlogs, and listening to music, especially Lil'Kim and Beyoncé.
Lilith is from Milwaukee, Wisconsin, but now lives in Prince George, VA. She is a life coach, and a board member for the Richmond LGBTQ Chamber of Commerce. In her spare time, she enjoys traveling and cooking as well as spending time with her cat, Fear!
Mel is a community leader, LGBTQ rights activist, and is focused on improving the lives of black and brown people. In his professional background, he is a branch manager trainee for a secondary lending company in Hampton Roads, Virginia. Mel is a member of Alpha Omega Kappa Fraternity, Inc. (which is a non-collegiate transmasculine fraternity), the LGBT Life Center's Trans Advisory Board, Nationz Foundation's Transcend Program, and Equality Virginia's Transgender Advocacy Speakers Bureau as well other groups. For fun, he enjoys crabbing and conversation centered around black equality.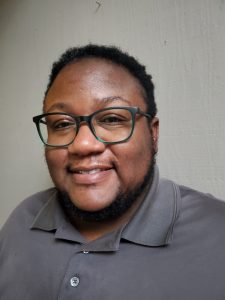 Nathaniel grew up in Martinsville, Virginia but now lives in Roanoke.  He works as a case manager for a national auto chain to help people with leave of absences. He is also active in his community, which includes gearing up to start an LGBT chamber of commerce for the Roanoke area with his wife. He also has three adult children as well as three dogs! In his spare time, he enjoys spending time with family, cooking, reading, and playing video games.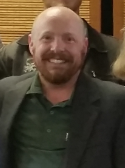 Raymond is originally from Newport, Rhode Island but has lived most of his life in Manassas, Virginia. He is a local small business owner and graduated in 2019 from George Mason University with a Masters in Education with a focus in Counseling and Development.  In his spare time, he enjoys playing video games and board games and is proud to be the owner of three dogs.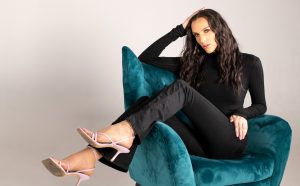 Riah is an entrepreneur and model. Since 2017, she has headed a boutique creative agency, Stunner Social, and currently serves as the Vice President of the Equality Chamber of Commerce in Washington, DC. Since her adolescence, Riah has worked with government agencies and Fortune 500 companies to promote inclusive policies and protections for minorities and LGBT+ people.
Sara grew up in Eastern Pennsylvania but now lives in Northern Virginia. She is a case manager working with homeless veterans of the U.S. Military. In her spare time, she enjoys poetry, writing, and hiking. She is also involved with several local LGBT organizations in her area.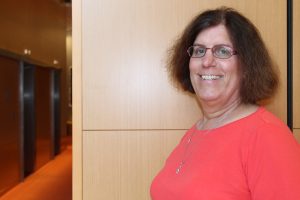 Tracey grew up in Pequannock, New Jersey but now lives in Virginia Beach, Virginia. She works as a Claims Adjuster at GEICO and in her spare time enjoys doing improv, watching movies, and cycling. She is a parent and attends the Metropolitan Community Church New Life.
Wesley was born in Franklin County, VA but now lives in Roanoke, VA. He is a passionate social worker and deeply dedicated to his community. He is a board member at the Roanoke Diversity Center and helped found the Roanoke Diversity Stars. In his spare time, he enjoys softball, kickball, cooking, good craft beer, and playing video games. He also has four pets – 3 cats – Lexi Lemon, and Noodle as well as a pit lab mix named Natty.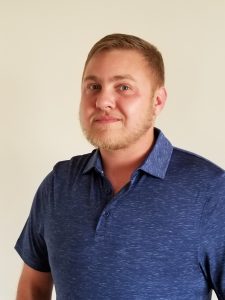 William grew up outside of Martinsville, but now lives in Harrisonburg, Virginia. He is currently a board member for Friendly City Safe Space, a co-founder of Friendly City Transgender Alliance, and his day job is working for a water systems company. In addition to advocacy work, he enjoys reading and traveling, game nights with friends, and spending time with his wife and two stepchildren.